Meet Leah Lederberger
"My client's problems become my problems. I will not be satisfied until I achieve my client's goals, as quickly as possible. "
Talk to Us-It's Free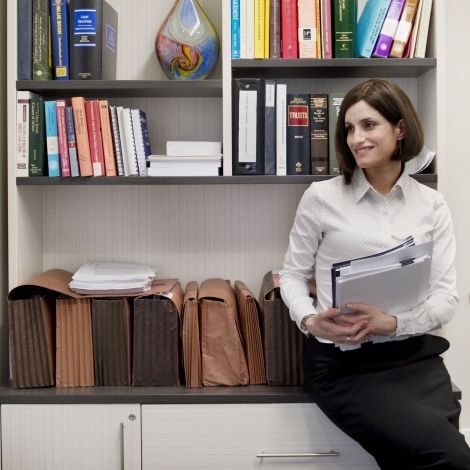 Contact Leah
Leah Lederberger
Litigation Chair
J.D. Benjamin N. Cardozo School of Law
Leah has more than a decade of experience in civil litigation, with an emphasis on personal injury and family law. She understands that her clients are going through one of the most difficult times of their lives and that her counsel will impact the rest of their lives. Leah is a highly aggressive, yet compassionate, attorney.
Leah began her career as an intern for former Councilman Herbert Berman, where she advocated for reforms for the underprivileged and indigent. She was thereafter competitively selected to serve as an intern for the law firm of Lansner and Kubitschek, one of the only private firms in New York to defend parents facing charges of abuse and neglect by social services.
Leah's experience also encompasses employment law, business law, contracts and general civil litigation. She is involved in a variety of charitable activities, including pro bono litigation supported by the firm. She is admitted to the bar in New Jersey and New York and is a member of New Jersey's Association for Justice.
Leah lives in Lakewood with her husband and children.