Meet Samuel Zev Brown
"I enjoy helping my clients develop practical strategies for their legal issues. I stay focused on reaching clients' goals quickly and economically. "
Talk to Us-It's Free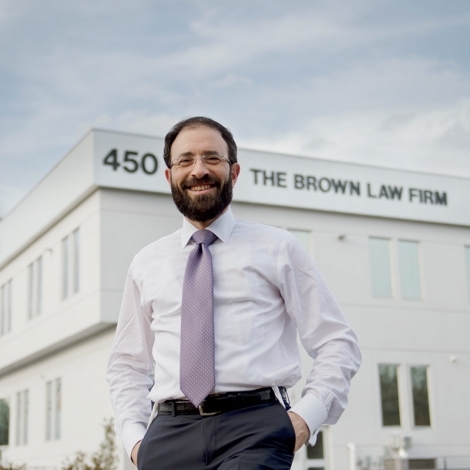 Contact Sam
Samuel Zev Brown
Founding Principal
J.D. Rutgers School of Law
A founding principal of The Brown Law Firm, Sam has decades of experience in legal practice. His practice currently focuses on commercial and residential real estate, as well as development, planning, zoning, and governmental affairs and compliance. He is admitted to the bar in New Jersey, New York and Pennsylvania as well as numerous district courts and the U.S. Third Circuit Court of Appeals. He is also recognized by the New Jersey Supreme Court as a qualified mediator.
Sam was formerly of counsel to a local firm in Jackson, New Jersey, and to a national firm in Pennsylvania where he managed transactions for major national clients such as Microsoft Corporation. He holds a Juris Doctorate from Rutgers University School of Law in Newark, New Jersey, where he was an editor of the Rutgers Law Review and a member of the Rutgers University Urban Legal Clinic.
Sam serves as counsel and is a member of the boards of many local businesses, civic organizations, and charitable institutions. Over the years in Lakewood, New Jersey, he has held myriad events, seminars, and community programs to provide legal information and services for the uninformed and less fortunate. He is involved in a variety of pro bono engagements including a program he founded to assist members of the United States Armed Forces. He actively participates in the local business and real estate landscape and regularly lectures on those matters, besides his regular repertoire of lectures and classes on land use, business law, and other speaking engagements.
Sam has done extensive zoning and planning work in the Lakewood community to promote smart, sustainable growth. He is also an avid cyclist, biking thousands of miles per year, and an advocate for safe biking laws.
"When you are my client, I will resolve your issue as quickly and painlessly as possible. "
Sam lives with his wife and children in Lakewood.